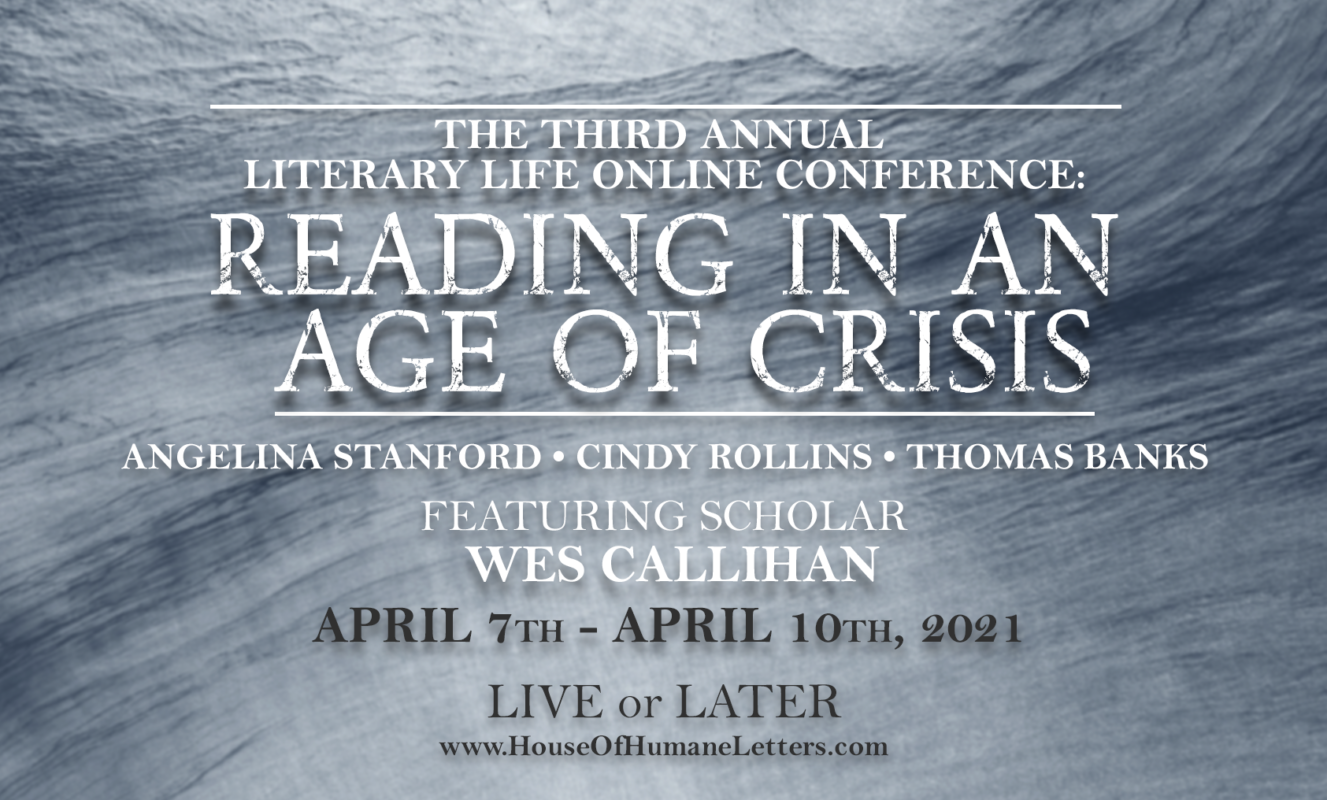 Register Here!
Sessions:
April 7 – 10, 2021
Session 1: April 7 at 7 pm EST Wes Callihan, KEYNOTE ADDRESS.
"The Meadow before the Storm: St. John Moscos and the Christian East on the Eve of the Islamic Catclysm and What We Can Learn from It"
Session 2: April 8 at 7 pm EST Cindy Rollins.
"How Should We Then Work? Creation and Vocation in Troubled Times"
Session 3: April 9 at 7 pm EST. Angelina Stanford.
"Barbarian Invasions, the Baptized Imagination, and the Birth of Christian Culture"
Session 4: April 10 at 7 pm EST. Thomas Banks.
"John Milton, The Crisis of His Age, and the Making of Paradise Lost"
Price: $39 (includes lifetime access to recordings plus an exclusive Conference Facebook Group to discuss talks. Group Link will be on your receipt.)
Watch LIVE or LATER!